Allow me to steer our flavorful vessel towards a delightful destination today, as we chart a course through the intoxicating seas of Indian cuisine. Our destination? A beloved snack, a little triangle of joy that has warmed hearts and filled bellies for centuries – the samosa. And not just any samosa, but a version crafted to invite the health-conscious, the gluten intolerant, and the simply curious amongst us. We're embarking on a flavorful expedition to discover the gluten free samosa.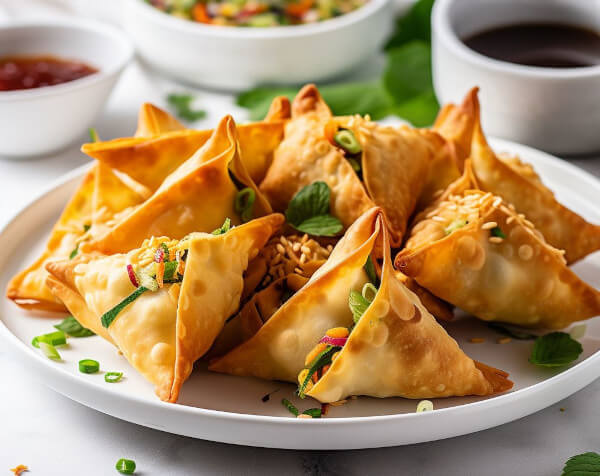 A Tapestry of Taste: Tracing the Samosa's Path Through History
Every delectable morsel we savor is not merely a dish but a tale of cultural evolution and adaptation, and the samosa is no exception. This triangle of delight traces its ancestry back to the Middle East, where it began its journey as 'sambosa'. The voyage continued to the bustling locales of India, where it was lovingly embraced, refined, and eventually transformed into the samosa we know and adore today. This rich history of inclusion and innovation serves as the inspiration for our gluten free samosa.
Rethinking Tradition: Reinventing the Classic Samosa
A samosa – a pocket of joy, a folded delight that has comforted countless souls at the end of a long day, at festive celebrations, or during a simple tea-time break. Now, reimagine this comforting classic, unencumbered by gluten. Yes, that's what we're unraveling today, the magic of the gluten free samosa that invites everyone to relish its deliciousness.
Embracing the Adventure: Venturing into Recipe Variations
The joy of cooking lies in creativity, and the samosa is a canvas that welcomes innovation. Craving a bit of creamy texture? A paneer-filled gluten free samosa might just hit the spot. For those who lean towards non-vegetarian fare, minced chicken makes for a rich, savory filling. But who said samosas are only about savory delights? A sweet variant filled with jaggery and grated coconut promises a decadent treat!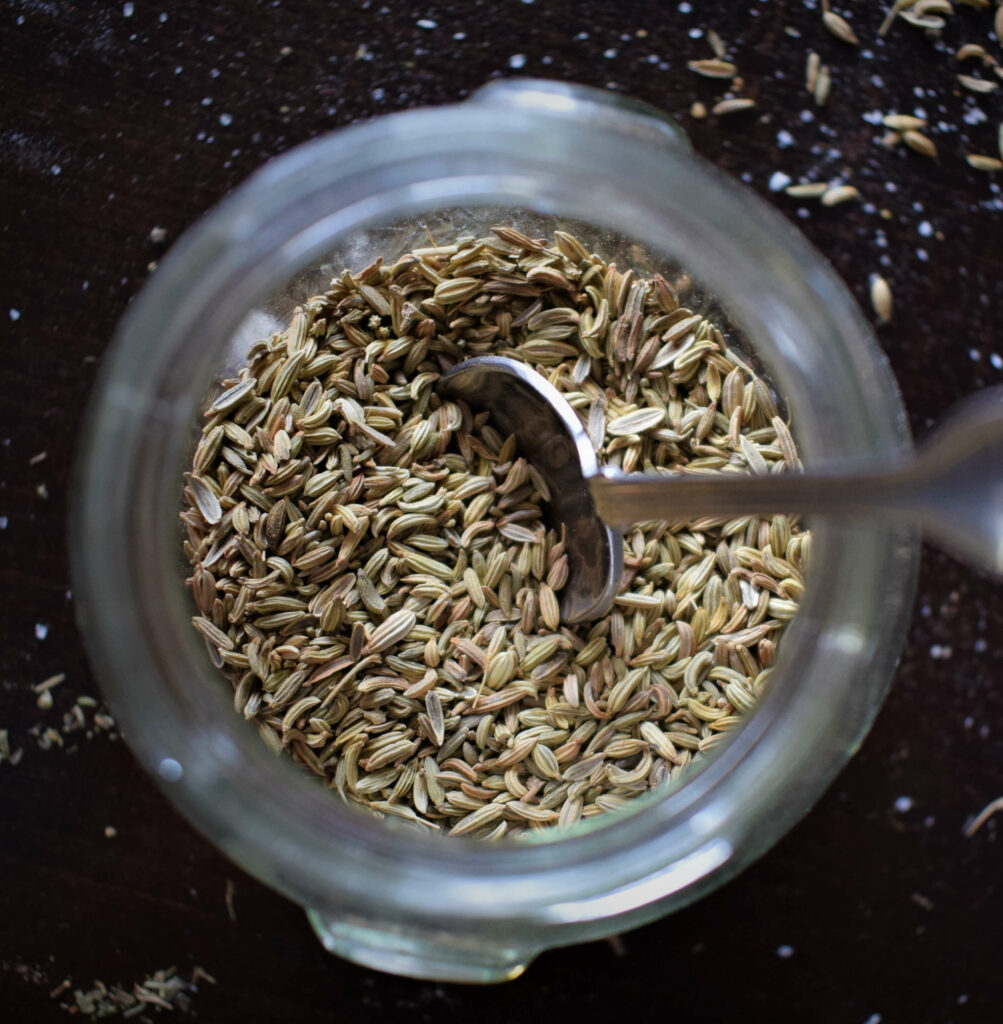 Peeling Back the Layers: The Building Blocks of the Gluten-Free Samosa
What's in a samosa? At first glance, it's a simple stuffed pastry – a crust with a filling. But oh, the wonder that lies within these two elements! In the gluten free samosa, we substitute regular flour with a blend of gluten-free options and a pinch of xanthan gum, which ensures our crust is just as delightful and crispy as the classic one. The filling is a merry medley of diced vegetables and an enchanting ensemble of spices such as cumin, turmeric, and the quintessential garam masala.
Crafting Your Own Culinary Tale: Ingredient Substitutions
Diversity is the spice of life, and this is especially true when it comes to gluten-free alternatives. Almond flour, rice flour, coconut flour – the choices are aplenty. Want a protein-packed gluten free samosa? Swap the traditional vegetable filling with quinoa or chickpeas. The joy of making a samosa lies in tailoring it to your preferences and dietary needs.
Culinary Excellence at Your Convenience: The Make-Ahead Samosa
For those who love a well-stocked kitchen and the freedom to whip up delicious snacks at a moment's notice, the gluten free samosa fits the bill perfectly. Prepare the filling in advance, freeze it, and you've got the makings of fresh, hot samosas ready whenever the craving strikes.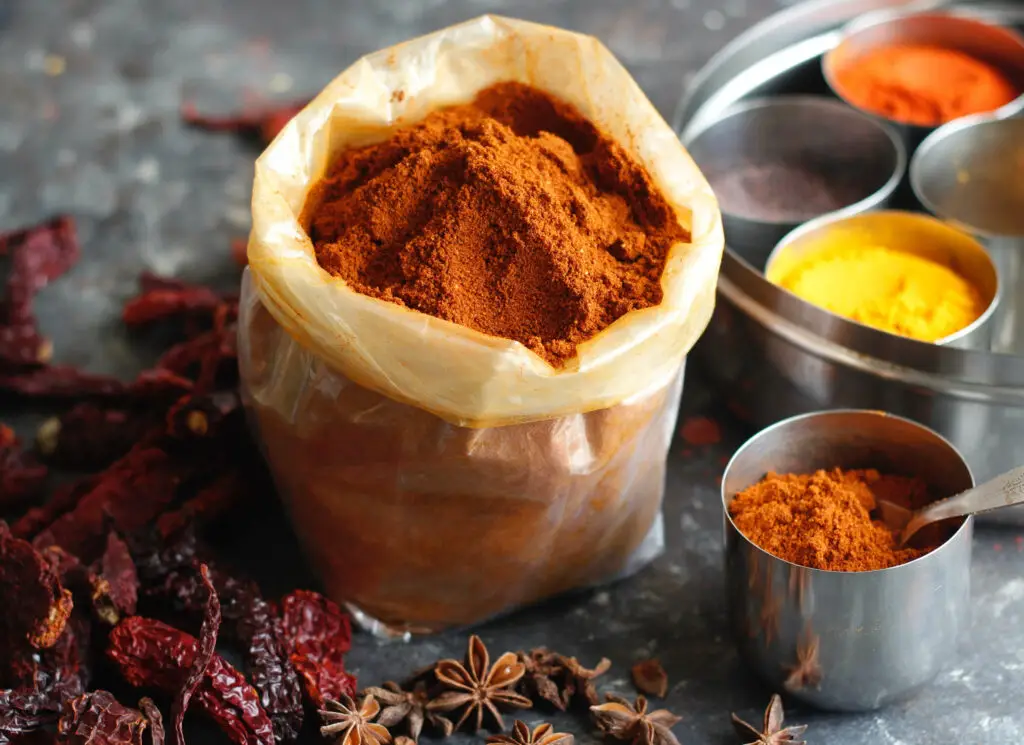 An Unforgettable Soiree: The Gluten-Free Samosa Party
Hosting a get-together? A stack of gluten-free samosas in the center of your snack table is sure to make heads turn. It's not just a nod to dietary inclusivity but also a fantastic conversation starter. From the recipe to the history, every facet of the gluten-free samosa piques curiosity, turning an ordinary party into a cultural and culinary learning experience.
Leftovers Transformed: The Next-Day Gluten-Free Samosa
Sometimes, you may find a few samosas left behind from your culinary expedition. Don't fret. The gluten-free samosa is a treasure trove of versatility. Warm it up for a quick snack or crumble it into a salad for a crunch. Toss it into a bowl of spicy gravy for a unique variant of samosa chaat. The options are as limitless as your creativity.
Unveiling the Symphony: The Sensory Experience of the Gluten Free Samosa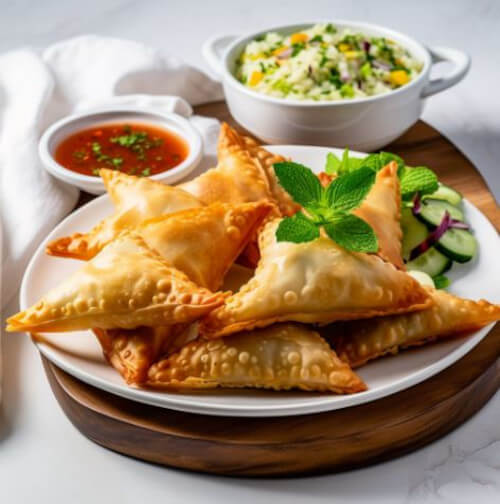 Finally, we reach the most exciting part of our journey – tasting the gluten free samosa. As you bite through the crisp exterior, you're met with the succulent, flavorful filling inside. The play of textures – the crackling crunch giving way to the soft, aromatic center – is a symphony in your mouth. Here's a delicacy that effortlessly blends health and taste, creating a harmony rarely achieved.
As we conclude our culinary voyage, it's clear that the gluten free samosa is not just a snack – it's a testament to the inclusivity of Indian cuisine, a delicious melody of flavors that echo centuries of tradition, and an adventure waiting to be undertaken. Whether you're a seasoned connoisseur of Indian delicacies or a newcomer to this world of spices, the gluten free samosa offers an unforgettable gastronomic journey. Happy, healthy eating!
While the gluten-free vegetable samosa is undeniably delicious, have you ever considered giving our scrumptious keto veggie spring frittata a shot?"

You've tried our take on the gluten-free vegetable samosa, but have you considered exploring the version on Gluten-Free Palate? They have a bit of a different spin on it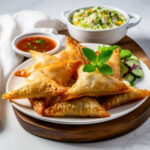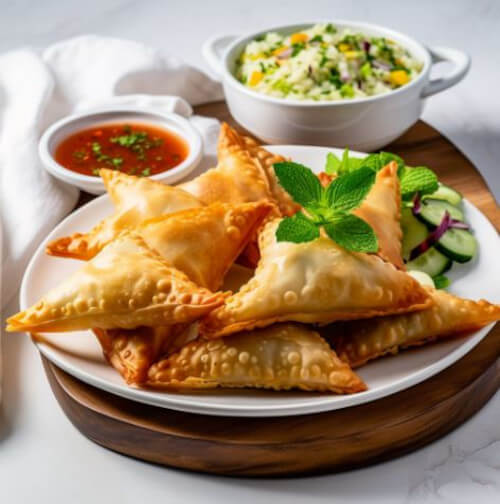 Print Recipe
Gluten-Free Vegetable Samosas
This Gluten-Free Vegetable Samosas recipe is a healthy twist on a classic Indian snack, perfect for those following a gluten-free diet. The recipe combines a soft, pliable dough made from a gluten-free flour blend and xanthan gum with a savory vegetable filling, including peas, carrots, and potatoes spiced with cumin, turmeric, and garam masala. Preparation and cooking times are efficient, requiring only 30 minutes and 20 minutes respectively. Yielding 12 samosas, each serving offers a nutritious and flavorsome treat with approximately 150 calories and 25g of net carbs. Enjoy these golden, oven-baked samosas hot from the oven with your favorite dip.
Ingredients
For the dough:

1

cup

gluten-free flour blend

1/2

tsp

xanthan gum

omit if your flour blend includes it

1/4

tsp

salt

2

tbsp

vegetable oil

4-6

tbsp

warm water

For the filling:

1

tbsp

vegetable oil

1

tsp

cumin seeds

1

small onion

finely chopped

1

cup

mixed vegetables

like peas, carrots, and potatoes, diced small

1/2

tsp

turmeric

1/2

tsp

garam masala

1/2

tsp

salt
Instructions
For the dough:

In a bowl, mix together the gluten-free flour blend, xanthan gum, and salt.

Drizzle in the vegetable oil and gently mix with your fingers until the mixture becomes crumbly.

Gradually add warm water, a tablespoon at a time, and knead into a soft dough. You might not need all the water, so add slowly to avoid a too-wet dough.

Cover the dough and let it rest for 15 minutes.

For the filling:

While the dough is resting, heat vegetable oil in a pan on medium heat.

Add cumin seeds and let them sizzle for a few seconds.

Add chopped onion and sauté until it turns translucent.

Add the mixed vegetables, turmeric, garam masala, and salt. Mix well and cook for about 10 minutes, or until the vegetables are cooked through but still firm.

Let the filling cool while you divide the dough into 6 equal parts.

For the samosas:

Take one piece of dough and roll it out into a circle, about 6 inches in diameter.

Cut the circle in half.

Take one half and fold it into a cone shape. Secure the edge by pressing with your fingers.

Fill the cone with about 2 tablespoons of vegetable filling.

Wet the open edges with a little water, fold and press them together to seal the samosa.

Repeat steps 10-14 with the rest of the dough and filling.

For the cooking:

Preheat your oven to 200 degrees Celsius (392 Fahrenheit).

Place the samosas on a lined baking tray. Lightly brush them with vegetable oil.
Notes
Servings:
Makes 12 samosas
Nutritional Information per Serving:
Approximately 150 calories, 25g net carbs