Welcome to Fresh Foodie Finds…
…where our love for delicious food, easy cooking, and vibrant community comes together! Founded by food enthusiasts, we are committed to providing the best recipes, meal ideas, and food-related product reviews to make your culinary journey enjoyable and stress-free. Our passion for food and cooking has driven us to create a one-stop destination for all your foodie needs, whether you're a beginner in the kitchen or a seasoned home chef.
At Fresh Foodie Finds, we understand the importance of having a well-stocked kitchen to create delectable and easy meals. That's why we have meticulously curated a collection of food and cooking-related product reviews, designed to help you make informed decisions about the tools and ingredients that will elevate your cooking experience. From the latest kitchen gadgets to essential pantry items, our reviews cover a wide range of products to suit every taste and budget.
But we don't just stop at providing insightful reviews; we also believe in empowering our community with knowledge. Our team of food lovers and culinary adventurers is dedicated to bringing you the latest cooking tips, techniques, and trends to keep you informed and inspired. We regularly update our blog with articles, tutorials, and how-tos, covering a wide range of topics, from mastering basic cooking skills to exploring world cuisines.
And what's a food journey without delicious recipes? We've got you covered with an extensive collection of mouth-watering dishes, carefully crafted and tested by our team. With a mix of classic favorites and innovative new creations, you'll find recipes for every occasion, taste, and skill level.
So, join us on this delectable journey, as we share our passion for delicious food, easy cooking, and a vibrant community with you. Welcome to the Fresh Foodie Finds family!
Happy Cooking,
The Fresh Foodie Finds Team
---
Meet Our Team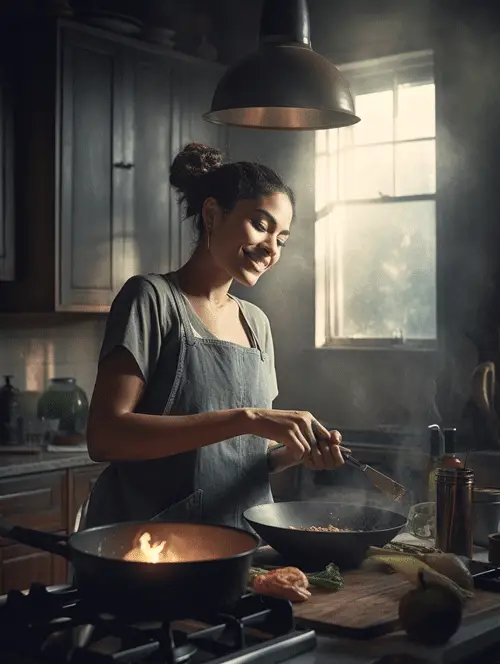 Alex K. Davis, Food Writer & Photographer
Growing up in a family of food enthusiasts, my love for cooking blossomed at a young age. Under my grandmother's guidance, I learned the art of creating comforting, delicious meals that brought our family together around the dinner table. As I grew older, my curiosity for different cuisines and flavors led me to explore the world through food, collecting unique ingredients and cooking techniques from various cultures.
After becoming a mother, I felt a strong desire to share my love for food with my children, instilling in them the same appreciation for homemade meals and quality ingredients that I cherished during my own childhood. As my culinary skills grew, so did my passion for photography. I began capturing the beauty of my dishes, transforming simple meals into visual feasts that showcased my artistic eye and attention to detail.
In 2023, I launched my food blog, "Fresh Foodie Finds," as a way to share my culinary adventures, delectable recipes, and photography with the world.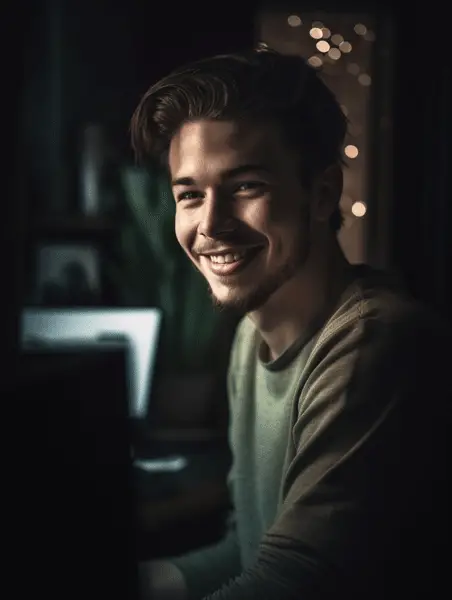 Ethan W. Turner, Gadget Guru and Web Wizard
I've always been passionate about both technology and cooking, often spending hours in the kitchen with my family, experimenting with recipes and learning about different cooking techniques. My interest in the culinary world eventually merged with my fascination for tech gadgets, sparking a lifelong passion for discovering and reviewing the latest innovations in kitchen appliances and tools!
Eager to combine my love for writing and technology, I pursued a degree in Communications, where I honed my skills in content creation, web development, and search engine optimization. Upon graduation, I joined Fresh Foodie Finds because it was the perfect opportunity to share my passion for kitchen gadgets and cooking with like-minded individuals.