Searching for a scrumptious sauce to elevate your meals? Your search ends here with tomato vodka sauce! This delightful sauce masterfully blends the rich, tangy essence of tomatoes with a silky vodka kick, offering a truly one-of-a-kind taste experience. Tomato vodka sauce is perfect for sprucing up your pasta, baked dishes, or even pizza!
Creating Your Own Spin on our Sauce
The beauty of tomato vodka sauce lies in its adaptability. Feel free to tweak the sauce according to your taste buds by incorporating your favorite herbs, spices, or other ingredients. Want a touch of heat? Toss in some crushed red pepper flakes. Craving a burst of freshness? Add fresh basil leaves. You could even play around with various tomato types to explore how they influence the sauce's flavor.
Home-Made Tomato Sauce: A Healthier Choice
Seeking a more health-conscious alternative to conventional pasta sauces? Tomato vodka sauce is your answer! It's a lighter, fresher option compared to many cream-based sauces. Plus, the tomatoes are brimming with vitamins and antioxidants to boost your immune system and keep you feeling fantastic.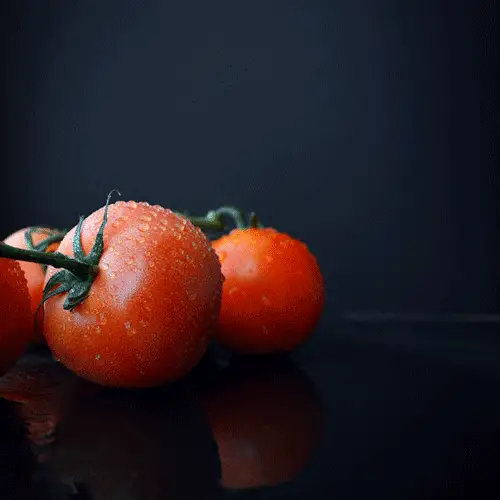 The Perks of Making Tomato Vodka Sauce
There are many reasons to love this tomato sauce. First off, it's a breeze to make, requiring just a handful of ingredients and a blender. It's also incredibly versatile, complementing a wide array of dishes from pasta and pizza to baked creations. And, most importantly, the flavor is simply divine—the tangy sweetness of the tomatoes harmoniously melds with the velvety vodka bite to create an unparalleled taste sensation.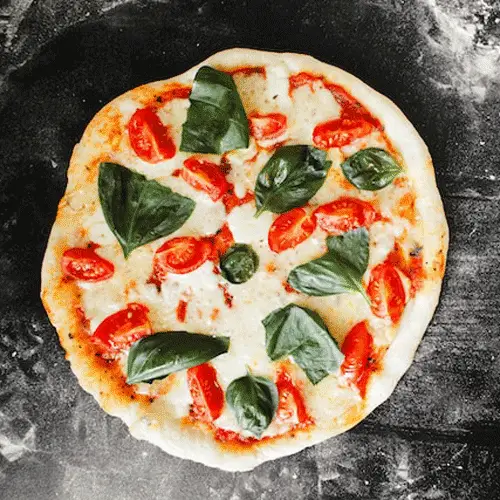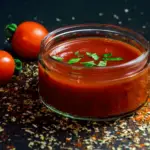 Print Recipe
Easy Tomato Vodka Sauce
The vodka tomato sauce recipe is a flavorful and versatile sauce that can be used for pasta, pizza, and baked dishes. It requires simple ingredients like red onion, garlic, celery, vodka, canned tomatoes, hot sauce, and Worcestershire sauce, and it can be made easily in a frying pan and blender. The recipe involves cooking the vegetables, adding the tomatoes and other ingredients, simmering the sauce, blending it until smooth, and adding lemon juice for extra flavor. The estimated nutritional information per serving is approximately 80-100 calories and 8-10 grams of net carbs. The recipe is a healthy and nutritious option for adding bold and unique flavors to your meals.
Ingredients
1

red onion

chopped

2

garlic cloves

minced

2

celery sticks

chopped

50

ml

vodka

Juice of 1 lemon

1

can of tomatoes

Dash of hot sauce

Dash of Worcestershire sauce
Instructions
Heat a frying pan over medium-high heat. Add the chopped red onion, minced garlic, and chopped celery sticks to the pan. Cook for 5-7 minutes until the vegetables are soft and lightly browned.

Add 50ml of vodka to the frying pan and cook for another 2-3 minutes until the alcohol has cooked off.

Add the can of tomatoes (with the juice) to the frying pan, along with a dash of hot sauce and a dash of Worcestershire sauce. Stir everything together and let it simmer for 10-15 minutes until the sauce has thickened slightly.

Once the sauce has cooked, remove it from the heat and let it cool for a few minutes. Transfer the sauce to a blender and blend until smooth.

Add the juice of 1 lemon to the blended sauce and stir it in.

Your vodka tomato sauce is now ready to use! It's perfect for pasta, bakes, and as pizza sauce. Store any leftover sauce in the fridge for up to 7 days.
Storing Your Tomato Vodka Sauce
To keep your sauce fresh and delectable, proper storage is key. The sauce can be kept in an airtight container in the fridge for up to 7 days. If you need to store it longer, simply transfer the sauce to a freezer-safe container and freeze for up to 3 months.
Innovative Ways to Enjoy Tomato Vodka Sauce
With your tomato vodka sauce ready and stored, you may wonder about the best ways to savor it. The sky's the limit! The classic use for tomato vodka sauce is as a pasta topping—just mix it with your favorite pasta and dig in. But don't stop there; use it as a base for pizza, a sauce for baked dishes, or even a dip for bread or veggies. Unleash your creativity and discover the many ways to relish this mouthwatering sauce!
In summary, tomato vodka sauce is a stellar choice for those wanting to introduce bold, distinctive flavors to their meals. A versatile and delicious addition to pasta, pizza, or baked dishes, this sauce is bound to become a kitchen staple. So go ahead, give it a whirl and find out what all the excitement is about!